"Shearwater" - 34' Catalina in Santa Barbara, California.
NOW PLAYING on Coverunner Radio on Live365.com: Ocean/Island Music streams 24 hours a day. Anyone with a 33.6K or better connection can listen to this collection of sailing and ocean tunes, Folk/Rock/Reggae music, new local songwriters and bands. Just click the Coverunner banner at the top of the page and log on to listen.

TropicalDreams.net - Indie TropRock Artists
Can't find any info or CDs for sale for some of the artists played on Coverunner Radio? Well, it might be that they are from TropicalDreams.net, a member of the ParrotHead webring. They've supplied us with lots of new music for you to enjoy. Click the logo at left to go to the Artist Roster.

NAVIGATION: Click banners and pictures to go to special pages. Or follow the NEXT ICON (boat icon at right ) to read all of the main pages in order. Hover mouse over images to read hidden messages.

Got a boat, surfboard or dive gear to sell? Have a vacation rental, houseboat for rent? A small business you want to advertise? List it on COVERUNNER CLASSIFIEDS for $5.00 per month to hundreds of other listeners with simular interests.

Coming Soon: We'll be offering radio spots on Coverunner Radio for as little as .50 per day/spot (1.50 Primetime - 30 day min.) Send a thirty second message to the one you love, advertise your small business, sell your indie CD, car or boat on internet radio for as little as $15.00 a month!



"Frodo" - Del Rey 24 I found for $200.00 bound for Mexico soon!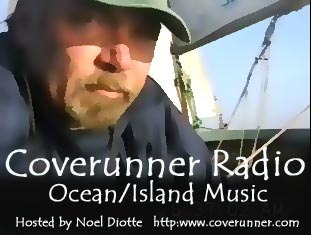 Coverunner Forum
Join the discussion: Coverunner Radio's Playlist, New Music, Sailing, Boating, Surfing, Exotic Travel Adventures


"This site's got everything but an old boot..."

Click above to read an article on Coverunner Radio in The Easy Reader, our local beach newspaper.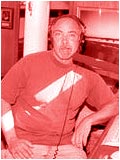 Coverunner on National Public Radio
Noel Diotte participated in a radio program about INTERNET RADIO on NPR station WAMU, Washington, DC. Listen on Real Player. CLICK PHOTO and scroll down to October 16, 1:00 pm - Internet Radio.


Live365.com chose Coverunner Radio as its Featured Station in January 2001. Click above to read the interview.



Video & Audio Recording and Editing, PowerPoint, Graphics, CDs & DVDs. Reasonable Rates.